SeaPort Enhanced (SeaPort-e)
The SeaPort Enhanced (SeaPort-e) Multiple Award Contract provides access to Engineering, Technical, & Programmatic Support Services as required by the Navy Virtual Systems Command, its related Program Executive Offices (PEOs) and field affiliates. These support services cover all phases of ship and weapon system life cycle - technology development, concept exploration, design, specification development, construction/production, test and evaluation, certification, operation, maintenance, improvement/modernization, overhaul and refueling, salvage and disposal.
Pinnakle Seaport-E Portal
GSA IT Schedule 70

The Information Technology (IT) Schedule 70 (a Multiple Award Schedule) grants agencies direct access to commercial experts who can thoroughly address the needs of the government IT Community.
The IT Schedule 70 allows for choice, flexibility, ease of use and access to the highest quality of IT products, services and solutions from small businesses and industry giants, all the while giving customers the best value.
Pinnakle was awarded IT Schedule 70 Special Item Number (SIN) 132-51, Information Technology Professional Services. Under this SIN Pinnakle offers a number of services, including:
ERP Implementation
IT Systems Development Services
IT Systems Analysis Services
Automated Information Systems Design and Integration Services
Programming Services
IT Data Conversion Services
IT Network Management Services
Creation/Retrieval of IT Related Automated News Services, Data Services, or Other Information Services
Database Planning and Design
Network Services, Programming
Conversion and Implementation Support
Other Information Technology Services, Not Elsewhere Classified
Contract Highlights:
GSA determined prices—synopses are not required for Schedule purchases
Reduced administrative time
Ability for multiple IT Schedule 70 contractors to team under Contractor Team Arrangements
Flexible modification process—contractors can easily place new items under contract to meet customer's needs and keep up with the latest technology.
Download Pinnakle GSA Schedule
DHHS - Program Support Center (PSC)
This IDIQ contract is used to provide commercial and non-commercial services to client agencies of the Program Support Center. Pinnakle was awarded PSC IDIQ contract in March 2015. This contract vehicle is used as a means to providing services to DHHS agencies in an effort to help them achieve their agencies missions in a timely manner.Under this contract Pinnakle offers a number of services, including:
Policy Assessments/Analysis
Program Assessments
Evaluation Design Efforts, Evaluations and Data Collection
Performance Measurement
Technical Assistance/Expertise
Data Analysis
Auxillary Support Services
8(a) STARSII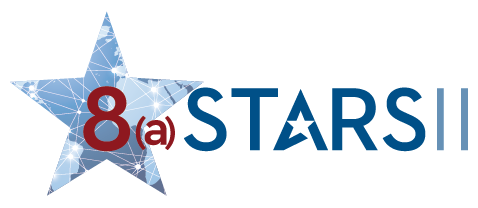 8(a) STARSII, a small business set-aside GWAC, provides flexible access to customized IT solutions from a large, diverse pool of 8(a) industry partners. With a $10 Billion program ceiling and a five-year base period with one five-year option, 8(a) STARSII allows for long-term planning of large-scale program requirements while strengthening opportunities for 8(a) small businesses. Multiple business categories are awarded for 8(a) STARSII functional areas that correspond to four NAICS.
Custom Computer Programming Services
Computer Systems Design Services
Computer Facilities Management Services
Other Computer Related Services
Our 8(a) STARSII contract number is: GS00Q17GWD2098.
Our DUNS number is: 830562729
Federal agencies, using our 8(a) STARSII GWAC, are able to access Pinnakle through an established contract vehicle instead of traditional, open market methods. Our 8(a) STARSII GWAC saves both time and money for federal agencies, as well as provides access to our proven capabilities as a technology provider. The 8(a) STARSII GWAC is intended to promote small business utilization by federal agencies when purchasing IT services or IT services-based solutions.
Being an 8(a) STARS II GWAC recipient displays our ability to provide IT services in writing, modifying, testing, and supporting customized software. The 8(a) STARS II program is reserved exclusively for qualifying certified 8(a) small business concerns as prime contractors. Below we have outlined a few features of our awarded 8(a) STARS II GWAC:
Direct task order/s up to $4 million for federal civilian and Department of Defense activities
8(a) socioeconomic credit transferrable to the agency
Shortened procurement lead time
Promotes contract compliance and reduces risk of adverse audits
Offers access to pool of contractors with industry credentials
Supports timely order award
For more information on how our 8(a) STARS II GWAC can support your IT requirements, please contact Pinnakle's Industry Partner Program Manager at 855-4-PINNAKLE ext. 1100.
Additionally, if you need further information please visit the 8(a) STARS II website