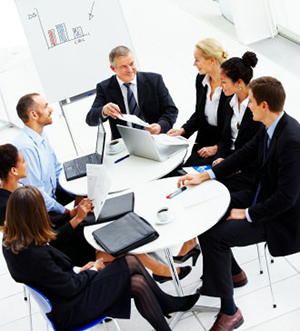 Project & Program Management
Employ Experienced and Certified Professionals
Pinnakle's Project and Program Management solutions help clients improve organizational performance and supports project-level activities ranging from large scale defense contracts to warehouse expansion tasks. Pinnakle's Project and Program Management approaches are aligned with the Project Management Institute's (PMI's) Project Management Body of Knowledge (PMBOK® Guide) and Standard for Program Management. We utilize the 10 Knowledge Areas for classification:
Communications Management

Cost Management

Human Resource Management

Integration Management

Procurement Management

Quality Management

Risk Management
Scope Management
Stakeholder Management
Time Management

Our staff is very knowledgeable and follows PMI Processes for managing projects and programs:
Initiating
Planning
Executing
Monitoring/Controlling
Closing

We can also adapt to dynamic client environments, such as Agile, to support rapid development and deployment. Our vision statement is "Customer Insight – Customer Focus." We understand and remain responsive to the competing demands that pertain to Projects and Programs:

Cost
Time
Scope
Quality
Risk
Resources

We have established and maintain a balanced matrix organizational structure to provide for enhanced project and program management. This allows us to align our staff and contractors to stakeholders to ensure optimal working relationships. Our staff has an average of 15 to 20 years of construction, project and program management experience.
Systems Integration
Utilize Advanced Systems Engineering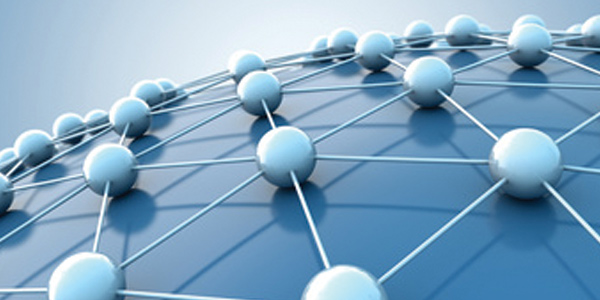 Pinnakle provides full range of systems integration and technical assistance services to government agencies – federal and local to support national security mission goals. Examples of these services include:
System Design
Testing & Commissioning
Independent Verification & Validation
System Engineering Support
Configuration Management
Analytical & Technical
Installation & De-Commissioning
CAD
Project Management Support
Pinnakle has a resource pool of talented subject matter experts (SMEs) who have wide experience:
Checked Baggage Handling Systems
Passenger Screening Systems
Airport Capacity Planning
CCTV Security Monitoring Systems
Security Systems Integration
Site Survey & Data Collection
Consider this scenario… …Airports are complex environments with unique challenges that require specific management and knowledge, wide-ranging capabilities, and versatile services to operate as smoothly as possible.
Pinnakle has deployed more than 1200 pieces of equipment over the past 6 years. Our proven track record of maximizing project efficiency and expertly maintaining systems cost-effectively is demonstrated at airports nationwide where we provide system integration support on a daily basis.
Integrated Logistics Management
Evaluate and Streamline Supply Chain Processes
Pinnakle specializes in the design, development, and execution of supply chain management solutions that support transportation networks. The systems we have designed for our clients are customized, enabling high capacity throughput. Our extensive operational experience creates value by utilizing state-of-the-art equipment.
We have established a network of partners who are capable of supplying the necessary equipment and expertise to fulfill the requirement. Our supply chain management is aligned with industry best practices, such as APICS (the leading professional association for supply chain management). We utilize the Operations Management Body of Knowledge (OMBOK) and PMBOK® Guide (Project Management Body of Knowledge) to support Integrated Logistics Management for Projects and Programs.
Our service offerings include:
Asset Management & Resource Tracking
Shipping, Packaging & Rigging Services
Supply Chain Management
Value Stream Mapping
Property Administration & Inventory Management
Installation and Testing Services
Commissioning & De-commissioning Support
Pinnakle has a successfully delivered result focused solutions to enhance customer's value chain and meet all their logistics requirements.
We have a vast network of local rigging and warehouse partners that allow us to realize significant cost savings and reliable services.
Pinnakle experts can design a robust supply chain and provide lifecycle and asset management solutions for all security and commercial equipments.
Our trained technicians have vast experience in installation and decommissioning of security equipments.
We provide dependable white glove services for labor-intensive deliveries.
Information Technology & Security
Configure Onsite and Cloud-based Platforms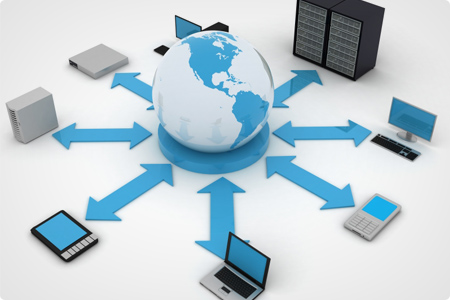 Pinnakles top priority is creating a life-time customer. We provide effective and efficient information technology (IT) services in diverse market sectors for a wide range of projects and programs. For example, we are currently supporting Boeing with security equipment deployment across the United States. Our service capabilities, technology-based tools, and innovative solutions help our clients achieve their goals.
Our information technology services include:
Business process analysis and solution development
Strategic consulting
Building Information Modeling (BIM)
Network infrastructure design
Lifecycle planning
Rapid office deployment and connectivity
Simulation techniques

Pinnakle applies information technology expertise to a variety of market sectors, including:
Military
Transportation
Healthcare
Retail Distribution

Our innovative organizational processes have application in the following areas:
Intelligence, counterintelligence, and homeland security
Program control and management
Facilities condition and energy analysis, assessment, and modeling
Construction management
Data lifecycle and management
Construction Management
Design and Deliver Turnkey Solutions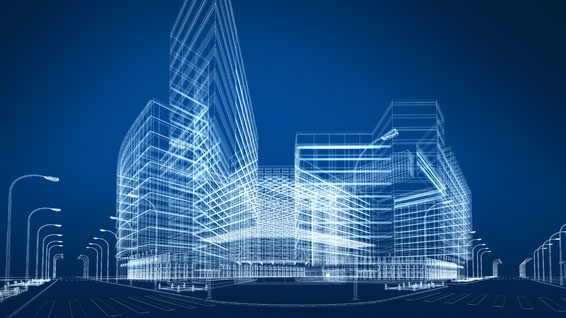 Pinnakle has a well defined process to manage cost, coordinate schedules, control scope and ensure quality. Major construction projects are complex undertakings, often involving dozens of subcontractors, hundreds of suppliers, thousands of workers, and millions of dollars in material, equipment, and services. Pinnakle has consistently demonstrated superior client service and follows through on deliverables. We maintain attention to the detail for projects large and small.
Our expertise in construction management follows projects from beginning to end, including:
Managing the bid process and negotiating awarding contracts
Materials management, including field procurement, receipt of materials, inspection, warehousing and issuing materials to contractors
Construction and field administration
Commissioning and maintenance of operations.
Schedule control
Optimizing strategies for procurement and phasing construction marketing to bidders to ensure competitive prices.
Cost control
Quality control
Closeout and document turnover
Transition to occupancy
Professional & Technical Services
Standardize Documentation and Harmonize Procedures

Our Professional and Technical Services include:
Consultation

Meeting facilitation
Resource Coordination
Research

Benchmarking (Internal, External, Industry and Best-in-class)

Assessment

Surveys
Focus Groups
Observation
Interviews

Measurement
Evaluation
Business Analysis
Knowledge management

Information Management
Data Management
Records Management
Documentation

Policies
Procedures
Drawings
Blueprints

Change Management

Organizational Change
Systems Implementation
Configuration Management
Change Control

Business Continuity Planning

New Hire and Transfer Orientation
Succession Planning
Contingency Planning
Disaster Recovery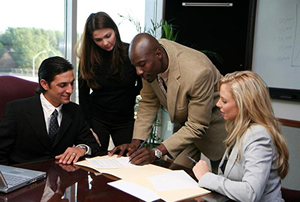 Health & Human Services Solutions
Support Quality, Compliance and Regulatory Requirements
Since 2008, Pinnakle has utilized a Quality Management System (QMS) in accordance with ANSI/ISO/ASQ Q9001:2000. The purpose of our QMS is to maintain an organizational structure, processes and procedures that will sustain the best possible delivery of products and services to our customers. Benefits realization of our QMS is consistent customer satisfaction and the increased employee morale.
The core elements of our QMS address:
Management Commitment: customer focus, quality policy, quality planning, quality management system planning, responsibility, author and communication responsibility and authority and management commitment
Resource Management: human resources, competence-awareness-training, infrastructure, work environment,
Planning for Product Realization: determination of requirements related to the product, review of requirements related to the product, customer communication, design and development
Purchasing: control of production and service provision, validation of processes for production and service provision, identification and traceability, customer property
Measurement Analysis and Improvement: preservation of product, control of monitoring and measuring devices and measurement analysis and improvement, customer satisfaction, internal audit, monitoring and measuring of processes and monitoring and measurement of product
Control of Nonconforming Product: analysis of data, continual product, corrective action and preventative action

The quality plan specifies:
documentation requirements
control of document
control of records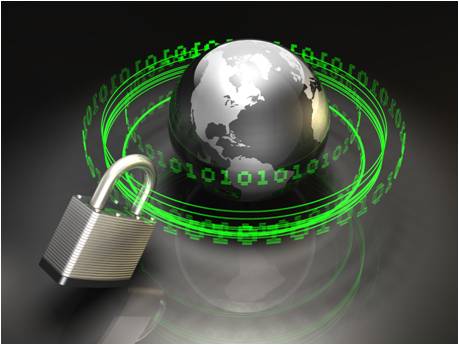 Modeling & Simulation
Measure and Optimize System Performancety, Compliance and Regulatory Requirements
We currently provide simulation services for:
Material handling systems
Visual database modeling (commercial and military environments),
Transportation facility planning
Airport terminal passenger movement systems.
Checked Baggage Inspection Systems (CBIS)
We have proven expertise in:
Developing accurate and realistic 3D simulation
Verifying and validate system design
Providing complete statistical analysis
Identifying system critical locations and conduct fault analysis
Ensuring systems satisfy Transportation Security Administration (TSA) and other stakeholder and Planning Guidelines and Design Standards (PGDS)
Emulating system controls logic to accurately test system performance and throughput
Generating high quality animation with VR graphics
Implementing cargo facility simulation to evaluate system throughput and system design
Supporting capacity planning and confirming resource requirements\
Creating visual databases for Air traffic controller training simulation systems – both for commercial and military applications
Pinnakle also develops innovative simulation models to help visualize passenger movement at airport terminals to reduce congestion and expedite people movement to their assigned gates, verify equipment requirements and capacity planning. Pinnakle provides "interactive simulation tools" to allow the clients to autonomously test multiple "what-if" scenarios and quantify CBIS design performance. This helps to: .
Evaluate systems performance at the design stage to improve design, reduce costs and eliminate conflictions before it is built
Plan improvements via statistical analysis, resource performance and space requirements.
Integrate existing and future system visualization in virtual reality for training of manpower and identifying systems' critical features.
Emulate system controls logic to accurately test system performance and throughput.